I teach in the studio school of the Oregon College of Art and Craft and have led workshops at art centers, conferences, and guild meetings in New Zealand, Canada, and throughout the United States. Teaching others how to use dye, cloth, and stitch in an expressive way is an extension of the artwork I make. Whether you'd like to learn the basics of design principles, the science of arranging color on fabric, the craft of elegant construction techniques, or the art of translating your inner vision to material reality with fabric and thread, join me for a workshop. My classrooms are safe places where students combine their knowledge of "how to" with discoveries of "what if?"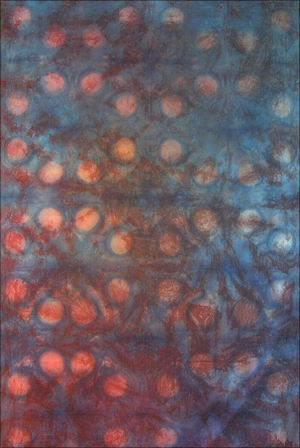 The classes I offer are organized into three sections: Surface Design, Design Essentials, and Putting It All Together. Each section contains a short explanation of the general goal, followed by class descriptions. Contact me for dates and availability.
CLASS SECTIONS
Expressive Fiber: Surface Design
Expressive Fiber: Design Essentials
Expressive Fiber: Putting It All
Together


I currently offer five lectures.
Read lecture summaries.
Please contact me for dates and
availability.


See the class and lecture fees.