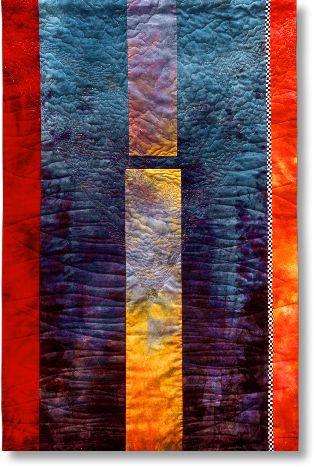 Self-Portrait, ©1999 Jeannette Meyer
(Private Collection)


Jeannette's quilts have been shown in Visions, Craft National, Fiberarts International, Tactile Architecture, and other national and international solo and group shows. Represented in public and private collections, her work has appeared in The Art Quilt, Visions: A New Decade, American Craft, Art/Quilt magazine, Fiberarts, Surface, New Zealand Quilter, Quilts Japan, and other publications. Jeannette also teaches, lectures, and writes about surface design and the art quilt in the United States and overseas.





I try to make each quilt as simple, essential, and direct as I can. I want viewers to be able to visually enter my quilts and walk through fields of color to the still, contemplative space within. That is the place my work comes from and the place I hope to lead others to when it is done.